Jari již přes 10 let působí na zdejší hudební scéně jako vyhledávaný kytarista pro akce. Vytváří vlastní aranžmá na akustickou kytaru, jeho repertoár je velmi široký, zahrnuje rozmanité žánry od klasického rocku jako Beatles, Pink Floyd, Metallica, Santana, atd. až po soundtracks, jazz, latino, klasickou hudbu. Přes 70 songu, vše pouze na jednu kytaru.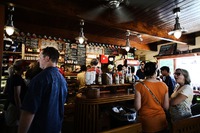 KYTARISTA NA EVENTY
Plánujete podnikový večírek, prezentační akci nebo oslavu?
Jari Vám svými zkušenostmi zajistí perfektní atmosféru pro jakoukoli soukromou či firemní akci.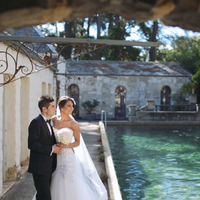 KYTARISTA NA SVATBU
Svatba je významnou životní událostí, a správným výběrem svatebního kytaristy, můžete z tohoto dne vytvořit nezapomenutelný zážitek.
HUDBA PRO RESTAURACE
Sólový kytarista je perfektní volbou, pokud chcete do Vaší restaurace live music. Nerušivý tón kytary perfektně splyne s prostředím Vaší restaurace a vytvoří tak atmosféru, ve které se hosté budou cítit skvěle.
je možný na celém území České republiky.
AC/DC - Thunderstruck
Anonimo - Romance
B.J.Thomas - Raindrops Keep F. On My H.
Ben E King - Stand By Me
Black Sabbath - War Pigs
Bobby McFerrin - Don't Worry Be Happy
Buena Vista Social Club - Chan Chan
Chuck Berry - Johnny Be Good
Cream - Sunshine Of Your Love
Deep Purple - Smoke on the water
Depeche Mode - Personal Jesus
Bob Dylan - Knocking On Heavens
Guns N' Roses - Sweet Child O' Mine
Isaac Albeniz - Asturias
Jack Ray Charles - Hit The Road
Jhonny Cash - Hurt
Jimi Hendrix - Hey Joe
Joao Pernambuco - Sons de Carrilhões
Led Zepellin - Stairway To Heaven

Los Lobos - La Bamba
Manu chao - Welcome to Tijuana
Metallica - Fade to Black
Metallica - Nothing Else Matters
Motörhead - Ace Of Spades
Nazareth - Love hurts
Nino Rota - The Godfather Theme
Nirvana - Come As You Are
Omega - Dívka S Perlami Ve Vlasech
Pink Floyd - Another Brick ln The Wall(1-2)
Pink Floyd - Hey You
Pink Floyd - In The Flesh?
Pink Floyd - The Happiest Days Of Our L.
Pink Floyd - Wish You Were Here
Pink Floyd - Young Lust
Popular brasileña - Lambada
Popular cubana - Perhaps Perhaps
Popular cubana - Guantanamera
Radiohead - No Surprises
Red Hot Chili Peppers - By The Way
Red Hot Chili Peppers - Californication
Santana - Black magic woman
Santana - Europa
Santana - Evil Ways
Santana - Moonflower
Santana - Oye como va
Santana - Samba pa ti
Santana - Soul Sacrifice
Soundtrack - Pirates of the Caribbean
Soundtrack Starwars - The Imperial March
Soundtrack - Pulp Fiction-Surf Rider-L Ones
Soundtrack - Pulp Fiction - Misirlou
Survivor - Eye Of The Tiger
F. Tárrega - Lágrima
F. Tárrega - Recuerdos De La Alhambra
F. Tarrega - Malagueña - Flamenco
Tears For Fears (Gary Jules) - Mad World
The Animals - House Of The Rising Sun
The Beatles - Come Together
The Beatles - Imagine
The Beatles - Michelle
The Beatles - Twist and Shout
The Beatles - While My Guitar Gently W.
The Beatles - Yesterday
The Beatles - Lady Madonna
The Beatles - Day Tripper
The Beatles - When I'm Sixty Four
The Champs - Tequila
The Clash - Should I Stay Or Should I Go
The Doors - People Are Strange
The Doors - Riders On The Storm
The Rolling Stones - Satisfaction
The White Stripes - Seven Nation Army
Vivaldi - Concerto D Largo
And much more...